We are very grateful for our clients and are extremely humbled that we have been able to help clients all over the globe with sending their Bar Mitzvah invitations and Bat Mitzvah invitations. Here are a few of the thank you's we have received and we again thank our clients for being so enthusiastic to help spread the word about Mitzvites.
My wife and I reviewed the different online options for invitations. Mitzvites was the only one we found that incorporated Hebrew text. Jess Wall, the co-founder of Mitzvites, worked with us to create an invitation that was not offered on the website. Jess was creative, knowledgeable, patient, and always available to answer any questions we had. The online system was super easy to use, and many of our guests were very impressed with the ease in which it was to RSVP.

We would highly recommend anyone thinking about using online invitations for Bar or Bat-Mitzvah's to work with Mitzvites. It is also super inexpensive compared to mailings and postage.David Lowenstein
My daughter and I could not be more thrilled with Mitzvites. They made our Bat Mitzvah invitation process a total joy! Mitzvites went above and beyond for us, and then above and beyond some more. The result was a gorgeous, personal invitation that our guests raved about. We love it…and since we've sent the e-invites out, we've been marveling at the ease and speed of response and RSVP management. The invite sets the tone for the entire event, and we are so grateful to Mitzvites for helping us make the invite perfect for us. Thank you!!Dana Janine Diamond
Jess, I just received the customized reminder. Thank you soooo much for including the Mitzvah project message!!! You are amazing!! You guys always went above and beyond to help me with any issue or request. Thank you again so much for everything!! I will always recommend Mitzvites to everyone!!Jennifer Flasz Gross
I love Mitzvites so much…instant feedback, all of the statistics, the email messages…I really love it.

Deena P.
Just a quick note….your site is terrific and I am passing it along to everyone at our shul. Your mothers must be proud. 🙂Barbara G.
Hi Jess, I just want to let you know that I LOVE this program. It is so easy to add new people and to follow up with the few that haven't responded.

Thanks for a great service!Amy Cohen-Callow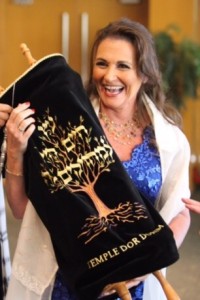 Thank you for all your help! Using Mitzvites was a pleasure. I will be sure to refer your website to all our friends that have kids that are becoming a Bat/Bar Mitzvah.— Jacqueline Gillman
Thanks! So easy! I baked dark chocolate truffle brownies at the same time I sent my invitations and wish I could send you some! Thank you thank you thank you!Eve Lunt
You are so awesome…whatever we can do to get the word out, as to how great we think you are, and wonderful to work with, let my Mom and I know. We were beyond pleased with your service! Wishing you continued success, and huge thanx again 😉Carole Clarke Mazer
Thanks for the quick and helpful response. Mitzvite's been an absolute pleasure to work with, by the way. I'm really happy with the experience and the product, and now the service as well. Thank you!Clover Neiberg
We were very happy with Mitzvites. It certainly made our life a lot easier and everyone commented on how nice they came out. Thank you for all your help and support to make this a very special day for our son. I am extremely happy with your personalized service.Joan Otelsberg
Thanks for being so professional and responsible. I really appreciate and respect your business ethics.Brenda Cohen
Jess, I have gotten many, many compliments on the beautiful invitation. It's been fun seeing the RSVP's coming in and checking the statistics. You get an A+ for great support. I do appreciate it.Andrea Arzt
Jess and Will, Just wanted to say Thank you again for all the help. I sent the invitations out last night. I've already received RSVP's and comments about how nice they look. We couldn't have done it with out your help. Thank you again.Tony and Michele Lopez
I never thought I'd say this, but using Mitzvites made creating my Bar Mitzvah invitations actually fun! Thank you for everything…you were great throughout!Brent Guttman